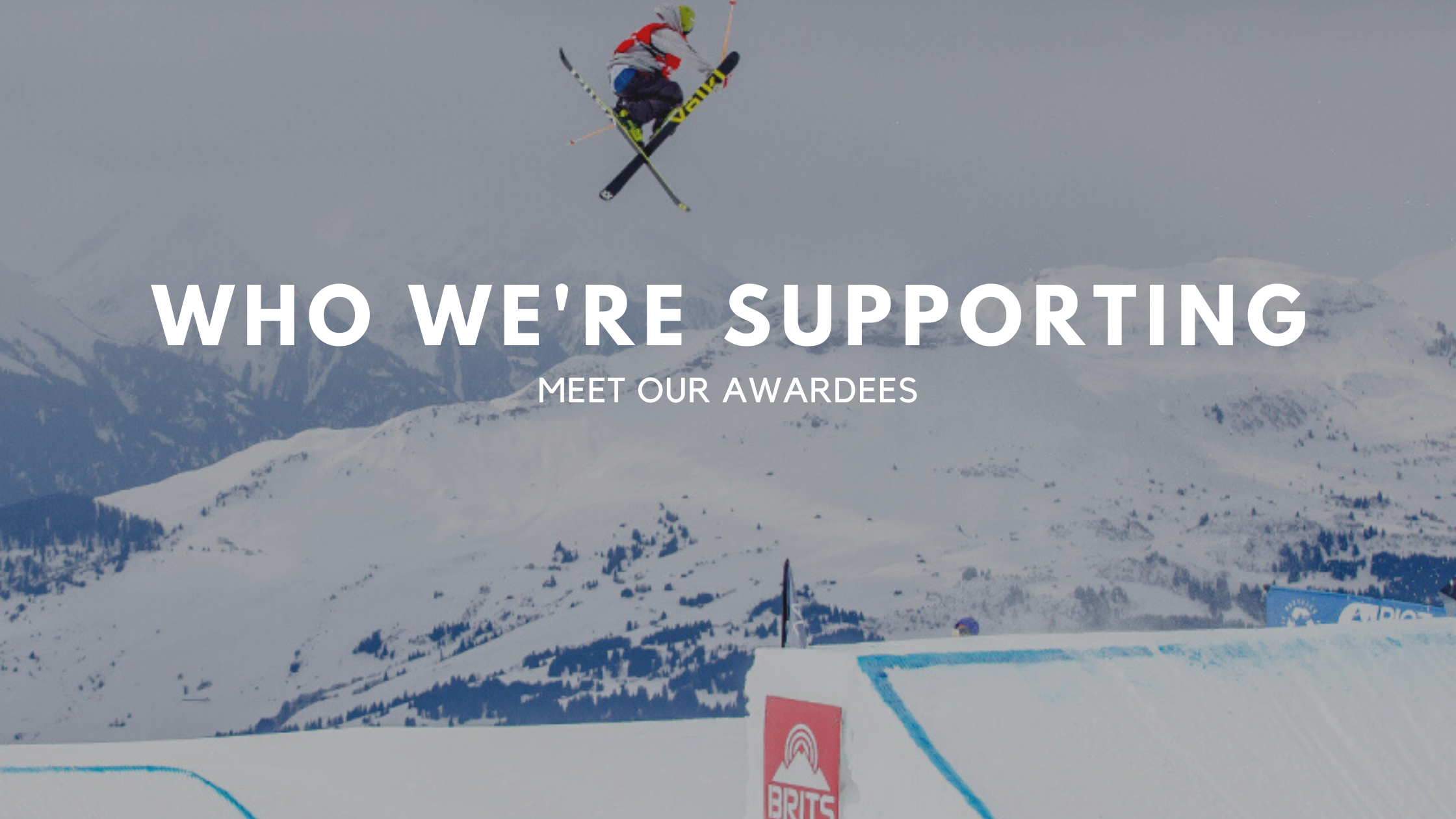 We're very proud of the inspiring young people we've supported so far, they came to us with a diverse range of exciting dreams they wished to pursue. You can read some of the statements from them below.
If you or someone you know would like to apply for some support please visit our Apply page.
We helped Ed get started on his 3 year journey to become a qualified Watersports instructors
"Thank you so much for supporting me on this Maritime course, I have been here for 4 weeks and really enjoying it. I have learnt so much and I'm learning with amazing people, I couldn't have done this with out the financial support from your foundation. It will enable me to gain my qualifications to teach people water sports they don't know what they're missing!"
Yousra is a passionate mathematician and tutor who we're proud to have supported.
"Receiving The Yolanda Moore grant has been one of the biggest supports I've obtained throughout my journey studying and tutoring Mathematics. The foundation granted me a laptop and printer which allow me to continue teaching remotely given the COVID-19 restrictions. Without this help, I would have faced a lot more trouble to pursue my ambition learning and educating. Thank you for your altruism in what are some of the hardest times !"
We provided Bahir with mentoring support and reached out to our friends to get him work experience in motorsports engineering
"Thank you for the mentoring support from TYMF.  It was brilliant to get the insights of a Jaguar Landrover which included engineering and also the business and financial side of how the operation works. I really did learn a lot. This experience has really shown me how much more there is to learn and I am excited by the additional opportunities you are arranging. "
We helped Milly fund her Arabic lessons so she can continue her volunteer work with refugees abroad
"The personal development grant from the Yolanda Moore Foundation is allowing me to extend my time studying Arabic in Jordan by at least two months… Being able to effectively communicate with people is especially important to me, and so valuable in crisis situations – I am so pleased that I'll be able to take my language skills to the next level because of this grant, and that I'll hopefully be able to make a difference because of it. I feel so fortunate for the opportunity – thank you so much!"
We're helping Izzy achieve her goal of competing in the European U16 Tenpin Bowling League.
"This support will simply let me do what I love doing! I'm really honoured to be the first person to receive an award from The Yolanda Moore Foundation. The award will provide help with equipment, training, travel and attending competitions, enabling me to follow my dream. I am in a very male dominated sport and I want to bowl at the highest level and be a role model for girls and make it easier for them to get into my sport. The Yolanda Moore Foundation is really focused on helping kids and they were so supportive with my application."
We helped Aayush continue to do coursework and attend lessons during COVID-19
"A big thank you to The Yolanda Moore Foundation who have donated the laptop to me so that I can access my education. Your donation will make a big difference because I can easily do my coursework through the laptop. I will be able to do online tests as well. It will be difficult for me to get these things done without the laptop. Your great support will help me to reach my potential. Again, Thank you very much for your kind and generous donation. I am so appreciative of your support."
We helped Trisha on her journey to become a child nurse
"You don't know how much you helped me to get this laptop and printer which are really important for me. My mum said her blessing will always be with you. I am really happy by how you guys are removing any barriers that could stop people from pursuing their studies. I wish everyone was like this! I am so grateful for everything! I just can't thank you enough! And Isabelle too! I just can't wait to see my new laptop and printer! I am so happy! I don't know how to express my happiness. I am so motivated to become a child nurse and work for my whole community and maybe be able to help other students who are financially struggling, just like you guys do! I am so inspired! No matter how many times I thank you it's not enough!"
We helped Danyal on his journey to study Engineering at University
"I am really appreciative of the help Richard and the Yolanda Moore Foundation have offered me by helping financially so I can purchase a computer to continue my level 3 Btec at Kingston College in Engineering. Hopefully I will pass and apply to university for my degree and will always need the PC in further studies too… this help is a life saver…"
We helped James and three others take a special opportunity to improve their sport
"Training and competing in my sport is particularly expensive and being from the UK an opportunity like this to go out to the glacier resorts during the summer and train on the big European parks is a step towards me achieving my goals and dreams in skiing. I cannot express in words my gratitude for the support I have received but I hope this conveys some of what I am feeling, I could not have come on this trip if it weren't for the charity and for that I am eternally grateful."